How to Style a Sweater Dress - 2022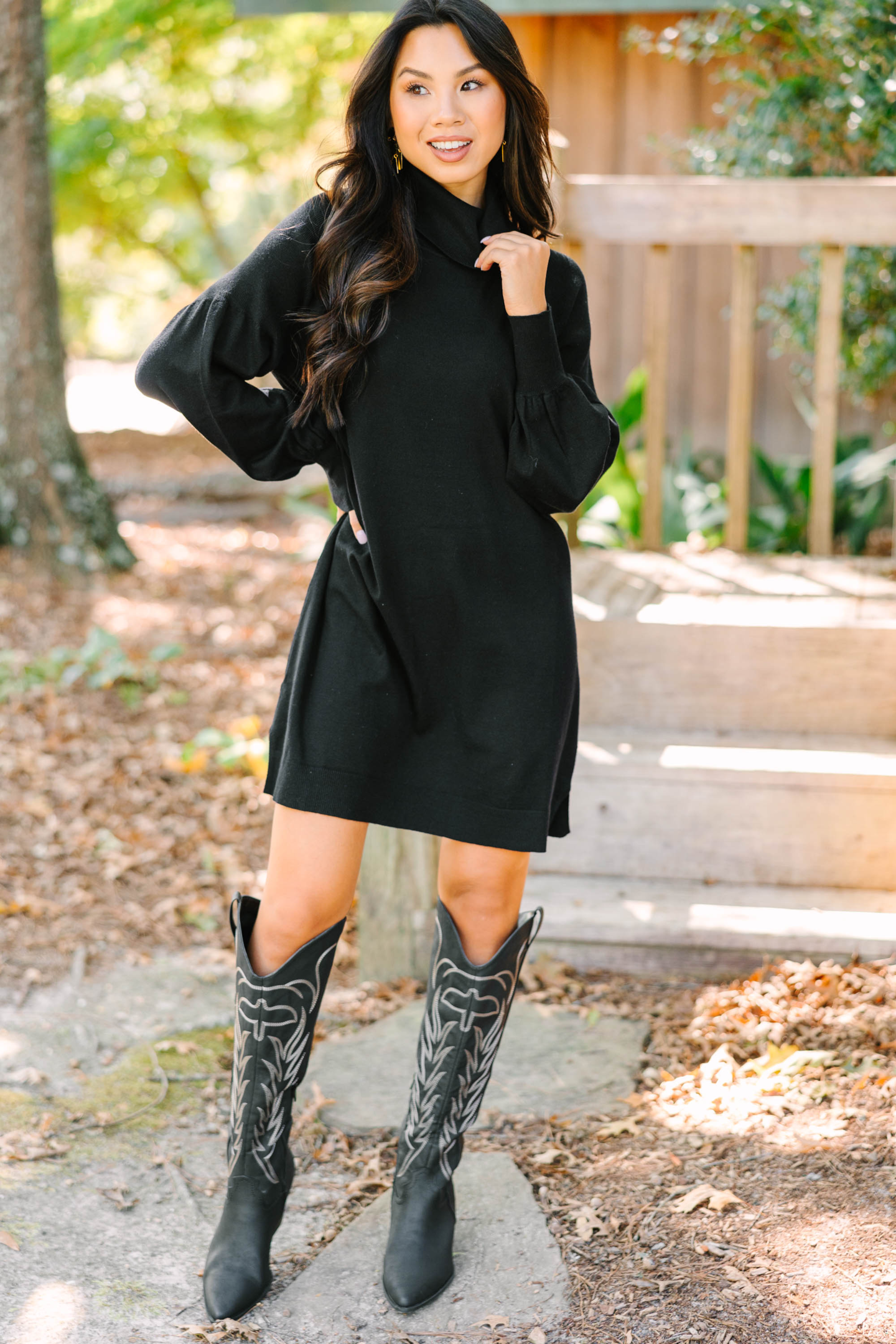 The great thing about a sweater dress is... well, everything! You can style it however you like, pair it with whatever you like, wear it whenever you please, and select from an infinite number of textures, patterns, and colors. You are free to accessorize, plus on chilly days, you can use it as the basis for cozy layering. There are various trendy ways to wear this style for the fall or winter.
What Is a Sweater Dress?
A sweater dress is exactly what is sounds like. It's make of a cozy knit fabric just like a regular sweater but it's just longer. Which is why women from all over love wearing them throughout the chillier months of the year. They are so cozy and warm but still super feminine! Sweater dresses are a great option because they are easily styled in different ways every time you wear them. Sweater dresses are available in many different lengths and styles so you can choose the one that will flatter your body type the best.
How to Style a Sweater Dress?
Sweater dresses can be styled for a variety of events. Use your favorite sweater dress with these styling ideas to create some very stylish looks.
Accessorize with Statement Jewelry

Simple ways to elevate a sweater dress outfit include wearing a lengthy necklace or chunky bracelet. A striking silver or gold necklace can make a statement, or you might experiment with mixing metals and materials.

Cinch Your Waist with A Belt

If you are looking for a more defined and flattering silhouette then could opt for a trendy belt. This will allow you to highlight your feminine figure while maintaining all the same level of comfort!

Play with Color and Texture

Try sweater dresses with cable knit textures to add depth and warmth to our look. You can also style these cozy dresses with faux suede or leather knee high boots or maybe a trendy felt or wool wide brim hat. We love mixing textures and colors to create chic layered looks.
How to Wear a Sweater Dress?
Conclusion
There are so many cute ways to wear a sweater dress, whether it is fitted, oversized, printed, or solid. If you haven't yet, we highly recommend that you try styling your sweater dresses this year with all sorts of different accessories and cute shoes. Hopefully, this blog encourages you to buy a sweater dress or helps you make better use of the ones you already own. But if you need a bit more persuasion, you can check out this blog on the sweater dress' versatility for the holidays! We invite you to shop our collection of sweater dresses here at The Mint Julep Boutique!