What Shoes To Wear With Maxi Dresses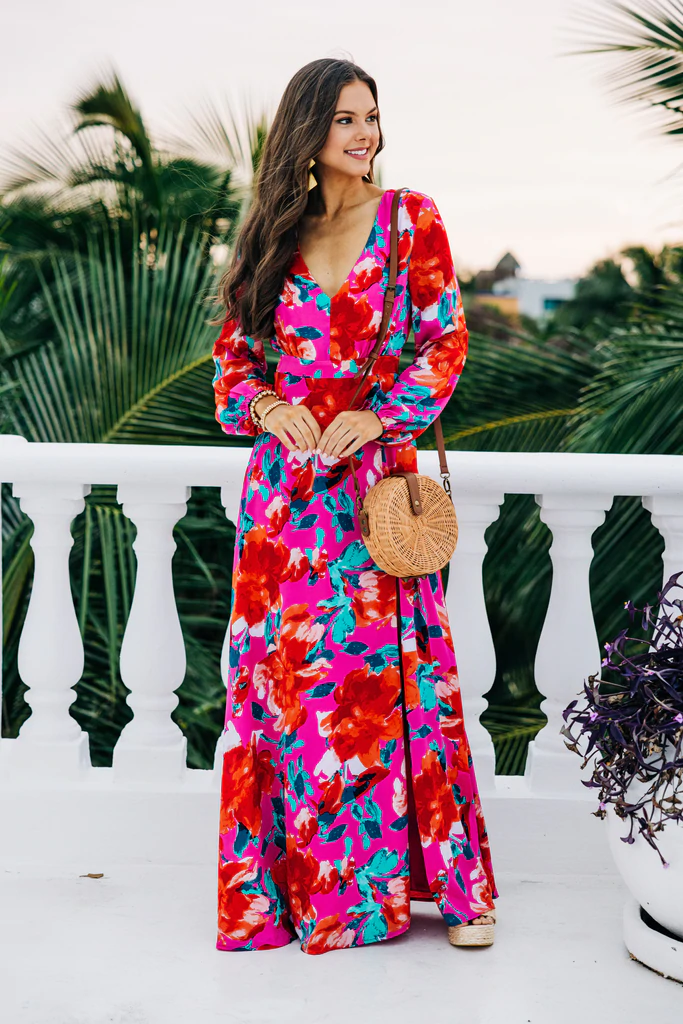 Have you ever thought to yourself, "What shoes do I wear with maxi dresses?" If so, you're not alone! There are so many gorgeous maxi dresses out there, but what shoes should you wear with them all? They are all so different which means you are going to want to switch up the footwear with each one or maybe switch it up for the time of year. No worries though! We are here to help you figure out when you want to style with heels when sneakers are more appropriate, and every option in between! 
Ankle Boots with Maxi Dresses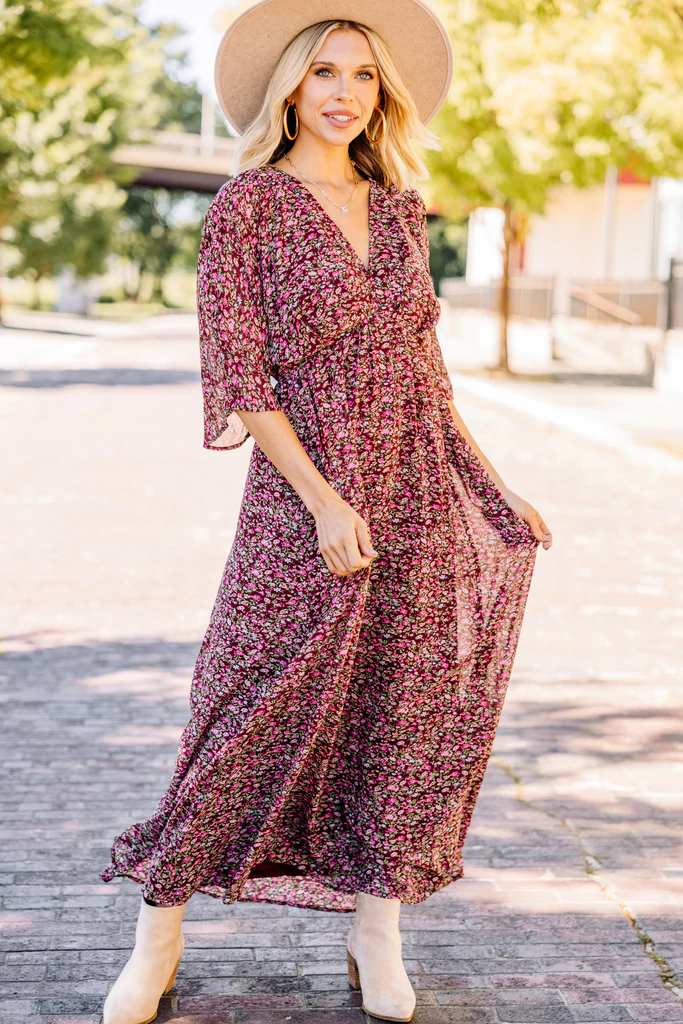 Booties are a fabulous choice for pairing with maxi dresses! Particularly in the spring and fall! They are the perfect transitional footwear! Plus, they are super easy to walk in, depending on their heel height. There is also something about booties paired with maxis that can either read slightly bohemian or a little edgy. Whichever style you choose, lean into it!
Minimal Heels with Maxi Dresses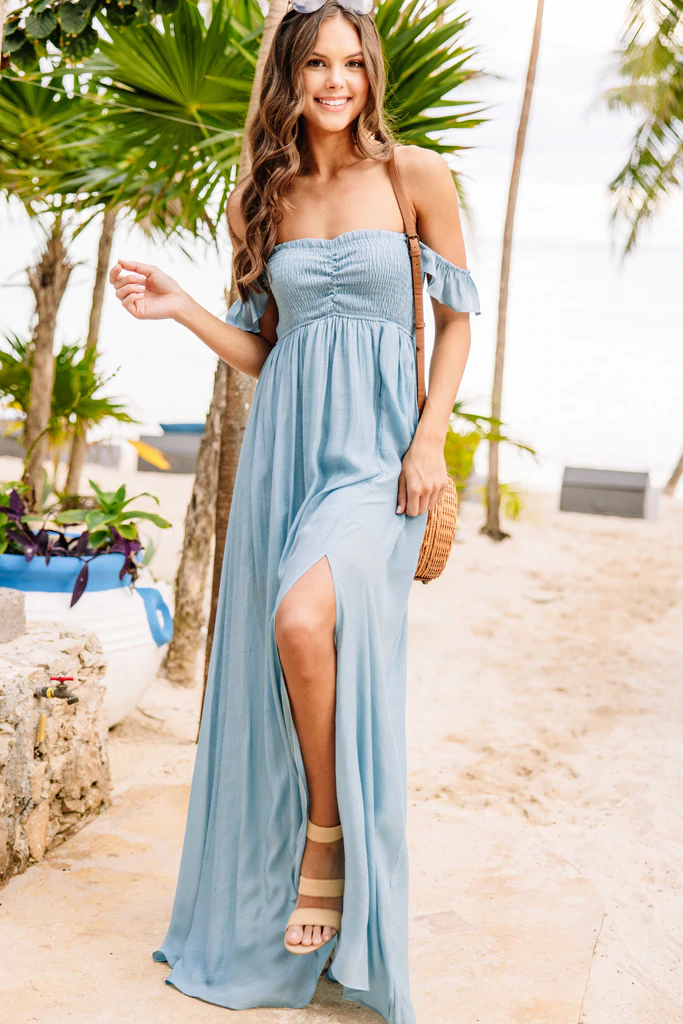 Heels and maxi dresses are a natural fit! Especially for nice events! Plus, there is an array of heel heights and sizes for you to choose from! Chunky short heels are a classic choice that are easier to walk in while a sassy pair of pumps will surely make you feel like the bombshell you are for more formal occasions! Strappy heels are also a vert classic option. We know maxi dress lengths can be a struggle for those on the shorter side, but heels can definitely help with that. Pairing a chic pair of heels with a maxi dress is perfect for a date night, a nice dinner with friends, or being a wedding guest. 
Maxi Dresses with Flat Sandals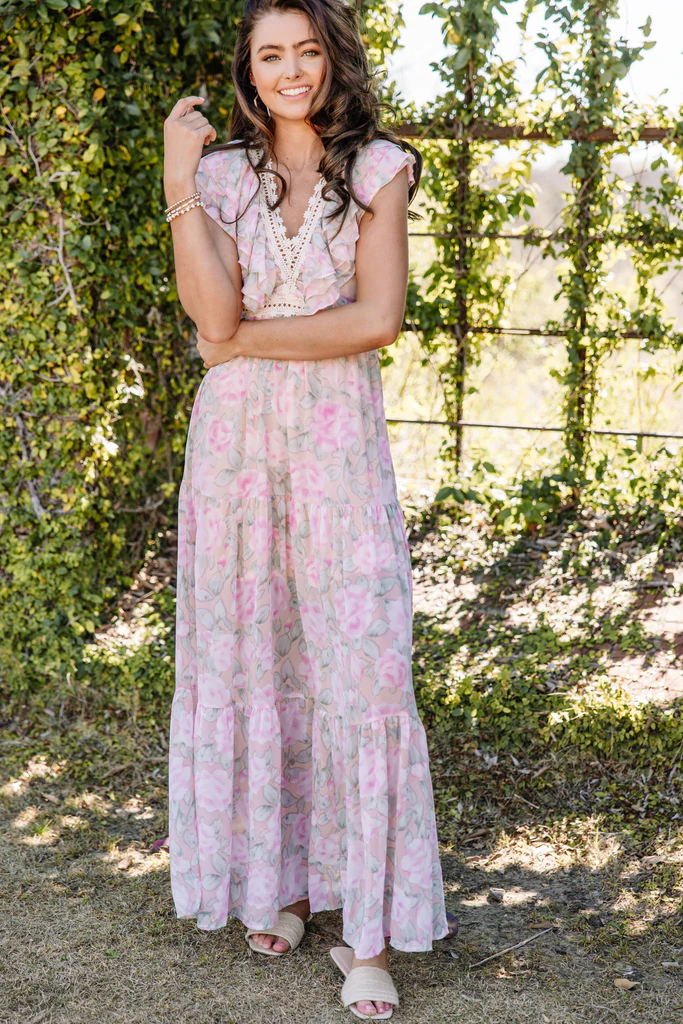 We can't think of a better warm weather combo than a flowy maxi and a chic pair of sandals! This pairing is great for both casual and slightly elevated events. Especially if heels aren't your thing. You can style your dressier maxi dresses with sandals that have some sort of shine or embellishment or you can pair your more casual maxis with more subdued, versatile sandals.
Mary Janes with Maxi Dresses
Mary Janes are the perfect footwear of choice for all of you vintage/retro gals! These adorable shoes are going to style perfectly with simple slip maxis. Plus, depending on the season and your personal style, you can pair your Mary Janes with cute little socks or tights!
Sneakers with Maxi Dresses
Maxis and sneakers/trainers are seriously a girl's best friend! This combination offers style and comfort all rolled into one! You can style your favorite trendy white sneakers with all sorts of maxi dresses. They will look great with babydoll maxis, boho breezy maxis, and the print options are endless! This look is going to take you from running errands to Sunday church all year round!
Mules with Maxi Dresses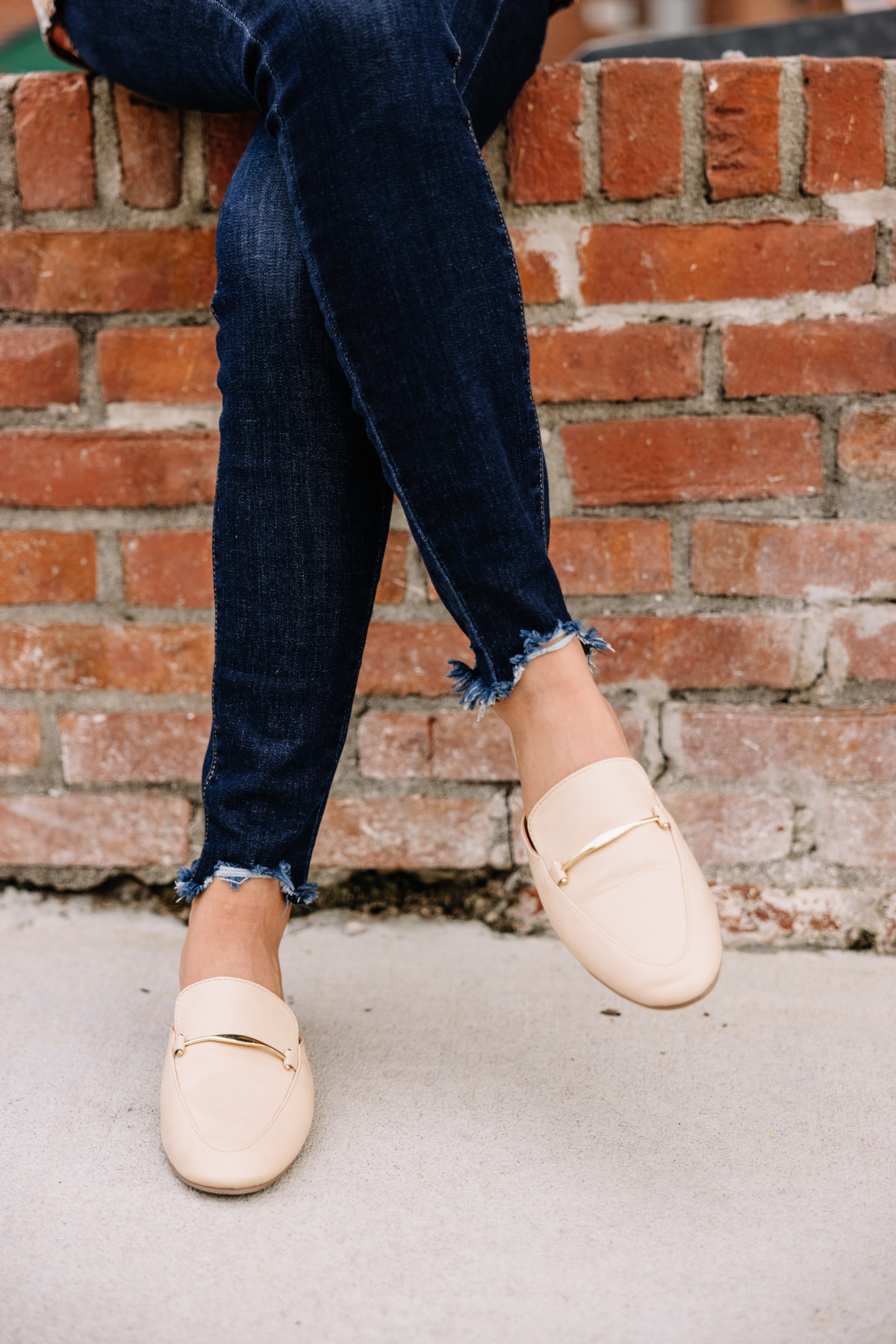 Mules/loafers/flats, whatever flat shoes you choose, are really fun to pair with maxi dresses! I will admit, this look might not be for everyone as it's slightly more eccentric or even a little quirky. Nevertheless, we love the combination! These classic pairs of footwear will also be super easy to slip on and go for brunch with the gals or a stroll around a new city!
Wedges with Maxi Dresses
Wedges are also a fabulous choice for pairing with a maxi dress! They also help with the length if it's a bit too long or if you're attending a wedding but they tend to be easier to walk in. Which is always nice! Plus, there are so many styles to choose from. There are espadrilles that are great for the beach, clear straps that will look great at a wedding, or braided styles that are perfect for date nights!
Peep Toe Shoes with Maxi Dresses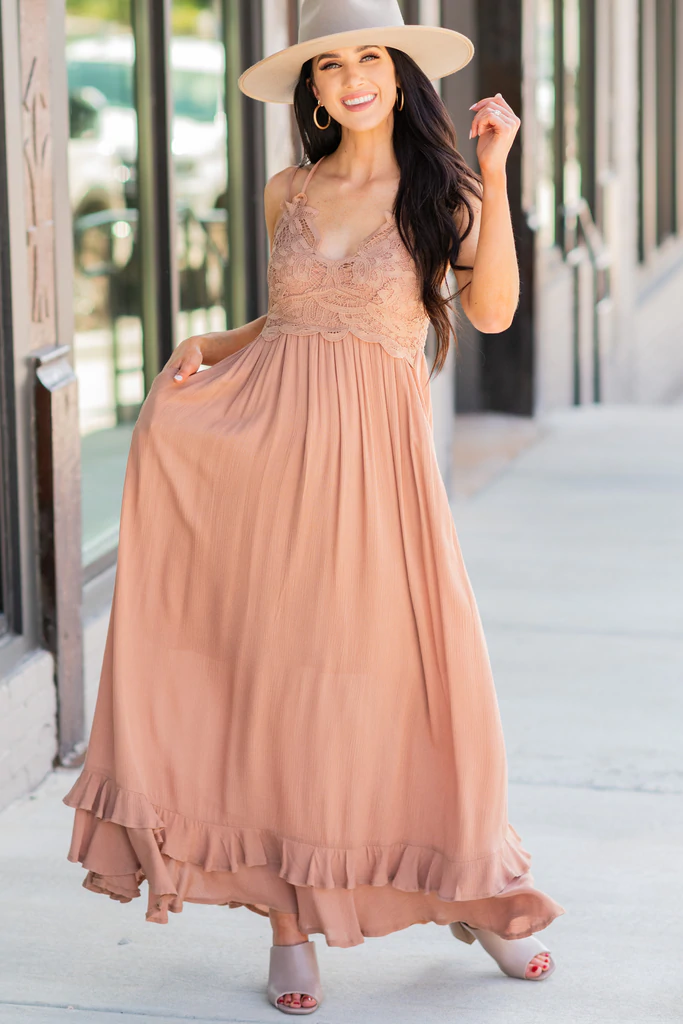 Peep-toe heels booties or peep-toe heeled mules are also the perfect shoes to wear with a maxi dress. They are perfect for spring and fall transitions. They also will give you a little added height and dressiness. These trendy mules will look great with maxi dresses for any midrange event. Not too dressy, not too casual. The perfect in between! 
Flip Flops with Maxi Dresses
You will love styling maxi dresses with flip flops during the summer! It's such a fun, beachy vibe! Some people will try to tell you that flip flops don't go with maxi dresses… don't believe them! They totally do! And while normally they will give a more casual look, you can still find the right flip flops for a stylish and chic look!
Platforms with Maxi Dresses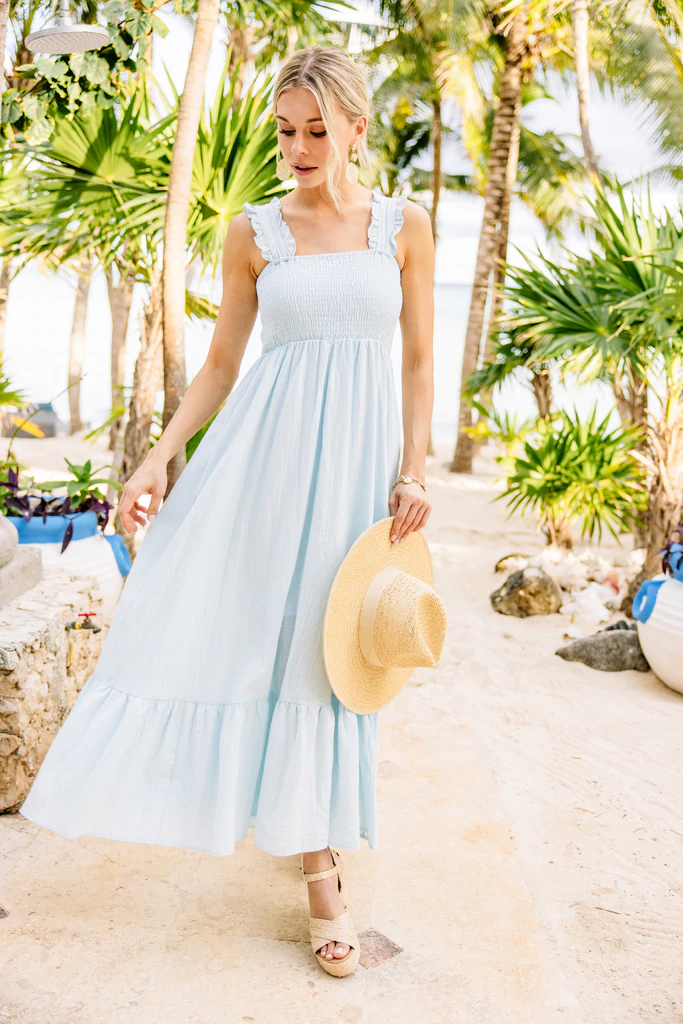 Platform heels are a really great option for pairing with maxi dresses too! They are basically the perfect combination of traditional heels and wedges. Platforms still look like heels but are easier to walk in like wedges. Platforms are going to work for the same events as heels and wedges, i.e., attending weddings and date nights.